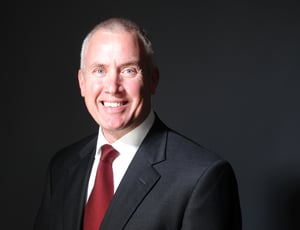 is the Senior Partner and founder of RMi Executive Search. Ron has the unique ability to quickly assess an organization, its market, and its competition, then position it for growth. For nearly 20 years prior to starting RMi, he used this ability to help public and private companies (from start-up to $100 billion plus in revenue) reach new levels of success. Working with companies such as McKesson Corporation, Per-Se Technologies, SGS Group, ProxyMed, LabLynx, and WorldWideTesting.com, Ron provided immediate business value and led the transformation of numerous business units through identifying, securing, and maintaining clients.
At RMi, Ron now focuses on answering corporate America's all-important "WHO" questions. Through his enthusiastic and passionate approach to solving business challenges, Ron will not only help you hire your next "A Player", but also ensure they achieve their goals and become a valued team member.
Realizing the importance of continuous learning, Ron became a Certified Business Coach (CBC) in 2007. He believes in learning from the best and continues to read and study ideas and concepts from top business leaders. He incorporates everything he learns into helping his clients achieve success.
Ron was born in Memphis, TN and attended the University of Memphis. He likes to remain active in his community, participating in various business, civic, and volunteer organizations, such as the Rotary Club. He is also passionate about health and fitness and has spent many days training for everything from football to "Iron Man" competitions. Ron currently lives with his wife and their young sons in Daniel Island, SC.