PERSONAL ACCOUNTABILITY: A measure of the capacity to be answerable for personal actions. Someone who takes ownership of the situation, admits when they're wrong and lives in solutions!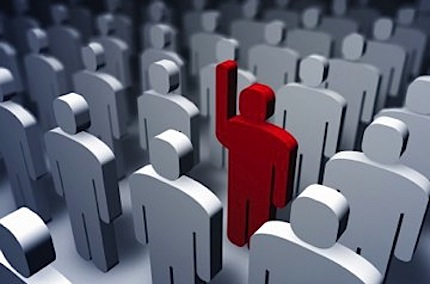 Statistically, 50 percent of our population is above average in personal accountability and 50 percent is below average in personal accountability. In our executive search and hiring process, we find that personal accountability is a requirement in nearly EVERY job/position. This illustrates the importance for all hiring managers to completely evaluate each position as it relates to being personally accountable plus making sure that everyone they interview brings personal accountability skills to the job. Businesses that hire employees who are personally accountable will experience dramatic improvements in the key performance indicators of their hiring success.
People who are personally accountable do the things necessary to achieve above average or even superior performance. For example, people who are personally accountable and employed in a career that requires them to achieve a "quota" will keep driving for their number until the quarter ends, the day ends, the bell rings, etc. They won't make excuses. Instead, they'll find creative ways to succeed. (Sales people who lack personal accountability will fail unless they have a protected area with repeat customers.)
We highly recommend assessments to help measure personal accountability, but here are some great interview questions to help you dig deeper into the amount of personal accountability a candidate will bring to a position:
Tell me about a time when it was necessary to admit to your manager that you had made a mistake. How did you handle it?
Give an example of a situation where others had made an error or mistake and you had to take the blame for their actions. How did you feel about doing that?
What is the worst business decision you've ever made? How was it discovered and what were the consequences?

What did you do differently going forward?

Give me an example of someone you know whose personal actions led to disastrous results. How answerable is that person for what happened? What advice would you give to that person?
What person from history do you most admire for taking the blame for a failure? What did taking the blame do for that person?
Note: Candidates that hem and haw, cannot give you examples of the above, can't relate a previous experience or always seem to blame their mistakes on someone/something else most likely have a low level of personal accountability.
If you ONLY HIRED people who were personally accountable and your competitors hired people who were not personally accountable, you would own the marketplace!
If, during your executive search and recruiting efforts, your goal is to select the best employee, an "A Player" who will serve your company and deliver tangible results that elevate the brand and mission of your company, then your recruitment strategy cannot simply rely on an interview and "gut" reaction.

At RMi Executive Search, we utilize

assessments

during our

executive search and hiring process

to aid us in identifying superior performers, "A Players."

Begin measuring PERSONAL ACCOUNTABILITY in all of your candidates like top executive search firms. Call

843-628-3974

or contact us today for your FREE assessment!