I once heard

John Maxwell

talk about sending ducks to "Eagle School." He said that no matter how hard you try, as soon as you hand them their "Eagle School Certificate," they'll waddle right off the stage because they're ducks. The point is that it's almost impossible to turn historical underperformers (ducks) into "A Players" (eagles). It's much better to hire "A Player" "Eagles" from the outset.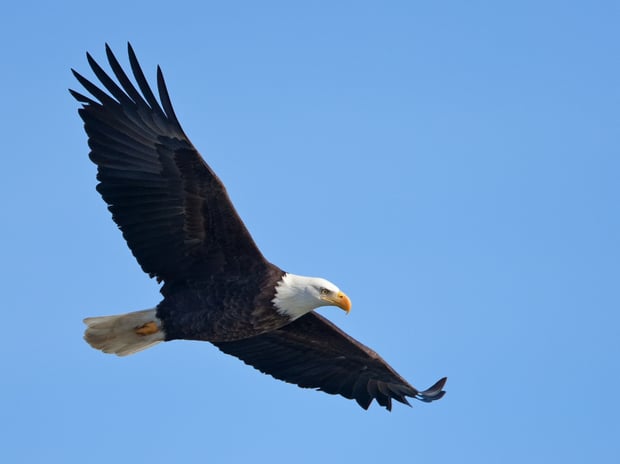 Identifying "A Player" "Eagles" has always been like finding a needle in the haystack. Today, the haystack is considerably larger, and hiring right the first time is even more critical. You can ill afford under-performing employees that cost you valuable time and profits!
These 13 strategies will help you immediately begin to increase your recruiting and hiring success!
Commit to becoming better! Better recruiting and hiring is a skill that can be learned, practiced and improved. Talk to hiring experts, read books, and attend seminars. Recruiting and promoting the best talent will distinguish your company from mediocre firms!

Take your time.

Do your due diligence. Mis-hires will cost you lots of time, money and frustration. When's the last time you calculated the cost of your mis-hires? By conservative estimates, it's probably 3-6 times their salary.

Begin with the end in mind.

If you don't know what you're looking for, you'll take anything you can get. Decide the exact employee you are looking for...create a profile of the expected results, skills, behaviors, attitudes, non-negotiables, etc. And then score the candidates you interview against this profile.

Tip...assess your current top performers and make this the profile.

Re-hire your team.

Regularly assess your talent. Continually ask yourself this

Zero Based Thinking Question

:

If I had not hired this person, knowing what I now know, would I hire them back again today?

If the answer is no and they are not receptive or responsive to coaching and improving, then nudge them out quickly or terminate them. They will only bring the rest of your team down.

Start with the right attitude. There's no denying, you can teach a lot to a person with the right, "Can Do" attitude. An important part of the hiring process is to determine if the person has the right attitude and behavior style to mix with your company and team. Look for proactive, responsible VICTORS versus negative, blaming VICTIMS.

Always be hiring.

Don't be caught off-guard when a hiring situation arises. Always strive to keep the resumes of 5-10 "A PLAYER" candidates you would want to hire in a desk drawer or file on your computer. This way, when you need to fill a position, you will have a better resource than just running a quickly placed help wanted ad.

Use Better Screening Methods. Don't rely on just an embellished resume and standard cover letter from an applicant, but seek deeper insight into them through position specific written questions and on-demand video interviews. This will help you quickly reduce your numbers to only the best candidates for your position and cut down on your number of follow-up interviews.

Utilize Assessments. While error-free hiring is probably a Utopian idea, hiring managers will consistently hire more "A Players" by adding assessments to their executive recruiting and hiring process.

Know the law.

That is

EEOC

laws. A simple rule is that if it isn't job related, then don't ask it. This includes questions about age, marital status, race, sexual preference, previous arrests, etc.

Remember, it's not against the law to hire high performing "A Players", but it is against the law to discriminate against the protected group(s).

Don't buy before you are sold! To ensure your zeal doesn't cause you to overlook potential "red flags," never sell a potential employee on the greatness of your company before you have decided that person might be a good future employee. Conduct at least three interviews at multiple locations and with multiple people conducting the interviews to ensure you get an accurate view of your potential employee. Once you have decided they are the right employee for you, then sell them on how great your company is and why they should come to work there.

Always check references (and background). No matter how seemingly trustworthy and honest, always check a candidate's references and background or you could be SORRY.

Brad Smart

suggests having them call their previous bosses from the past decade and arrange the reference call. Think this will help to ensure honesty during the interview?


Coach, praise and reward. Ensure your investment in that new "A Player" with a well-defined 90-100 day plan and regularly coaching them for continuing success. It is vitally important to start them off strong. Coach and train often...lead by example...don't over manage...catch them doing things right...give and get regular feedback.

Test, measure, refine and improve. Remember...this is a skill. Document your process. Test and measure your results, such as reduced turnover, greater productivity as a result of better hiring, etc. Consistently review, refine and improve your process.
In the coming weeks we'll be releasing a detailed new e-book, Hire Eagles! Not Ducks--13 Strategies to Hire Like Top Executive Search Firms, but for now, take 1 minute and write down three things you will begin doing immediately to increase your recruiting and hiring success!
Need help now? Call

843-628-3974

or contact us today!