"If you don't know where you are going, any road will take you there." That's basically what the cat told Alice in the Disney Classic, Alice in Wonderland. The same is true in recruiting and hiring...if you don't know "WHO" you're looking for, you'll take anyone you can get.
So, next time you begin a hiring or recruiting project, don't just dust off that same old job description and change the title...step back and "Begin with the end in mind!"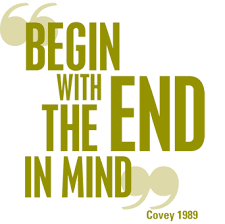 Sit down with the key stakeholders for the position (hiring manager, HR, someone affected by the position, current top performers, etc.) and decide the exact employee you are looking for by creating a scorecard/benchmark:
Clearly define the purpose or reason why the position exists

Determine 3-5 results/accountabilities you expect from the position

Determine non-negotiables such as years of experience, education, etc.
Once you've designed your benchmark, advertise for the position based on your benchmark and then score the candidates you screen and interview against the benchmark until you identify and hire your next "A" player.
Ready to improve your hiring, recruiting and benchmarking process?
Call
843-628-3974

or contact us today!