The DISC Assessment or DISC Profile (often called a DISC Personality Test) is a behavioral tool that measures "How" we act. DISC is a universal and observable language of "How" you do what you do!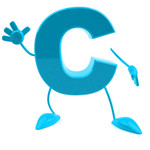 You've identified someone as a "High C" DISC behavior style...what now? You adapt your behavior style to communicate in a manner which is preferred by that person. How?
Here are some tips for making communications with a "High C" DISC behavior style (slower-speaking, analytical, cautious, deliberate, etc.) more effective:
Be neat, organized and thoroughly prepared.
Be direct and straightforward.
Have a logical, systematic approach.
Provide details, facts and statistics, as well as pros and cons.
Take your time. Be persistent, but be sincere.
As with "High S's", minimize risk by providing guarantees.
Be realistic...don't oversell!
Follow-up and follow-through as agreed upon.
Start early and anticipate a longer sales cycle, as they will be deliberate and thorough with any decision.
Remember, this is not about conning and manipulation. It is about adapting your behavior/communication style in an effort to have the most effective communications with another behavior style and achieve a win/win outcome.
Know your team's behavior styles? Ready to incorporate assessments into your coaching or hiring process? Call 843-628-3974or contact us today!