The DISC Assessment or DISC Profile (often called a DISC Personality Test) is a behavioral tool that measures "How" we act. DISC is a universal and observable language of "How" you do what you do!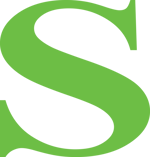 You've identified someone as a "High S" DISC Assessment behavior style...what now? You adapt your behavior style to communicate in a manner which is preferred by that person. How?
Here are some tips for making communications with a "High S" DISC behavior style (passive, patient, dependable, easy going, deliberate, etc.) more effective:
Be sincere!
Break the ice with a personal comment.
Be non-threatening.
Slowly draw out their wants and needs.
Ask open-ended "how?" questions.
Discuss feelings versus facts.
Minimize their risk with guarantees.
Be an active listener.
Remember, this is not about conning and manipulation. It is about adapting your behavior/communication style in an effort to have the most effective communications with another behavior style and achieve a win/win outcome.
Know your team's behavior styles? Ready to incorporate assessments into your hiring process? Call 843-628-3974 or contact us today!